From Good to the Great – Why Office365 Needs Mimecast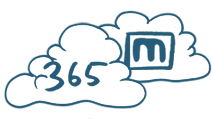 Office365 is positioned by Microsoft as a one-stop-shop, and on the surface looks like something of a panacea for a business looking to outsource email and stop managing an on-premises Exchange server. For many businesses, particularly in the SMB space, it is.
But for larger companies, or those for whom email is a mission critical application, Office365 may not be quite so alluring. In general, Mimecast customers fall into that category – they want to use best practice cloud services to protect email from threats, and store the data in a secure, highly available archive. And amongst our customer base we've seen a preference for keeping Exchange on-site – there's strong interest in Exchange 13 – or moving to a hybrid model with some mailboxes on-site and others in the cloud.
The blockers to Office365 adoption seem to fall into three categories.
– Archiving doesn't offer sufficient levels of compliance and
eDiscovery capabilities
– Uptime is a concern
– Exchange Online Protection may not represent best
practice email security
We also think a further need will emerge, for a single archive of multiple types of unstructured data, fully searchable both for eDiscovery purposes and for day to day use by end users from their laptops, smart-phones and tablets. An Enterprise Information Archive for Office 365, to use Gartner terminology. Watch video below. The complete article can be read here.